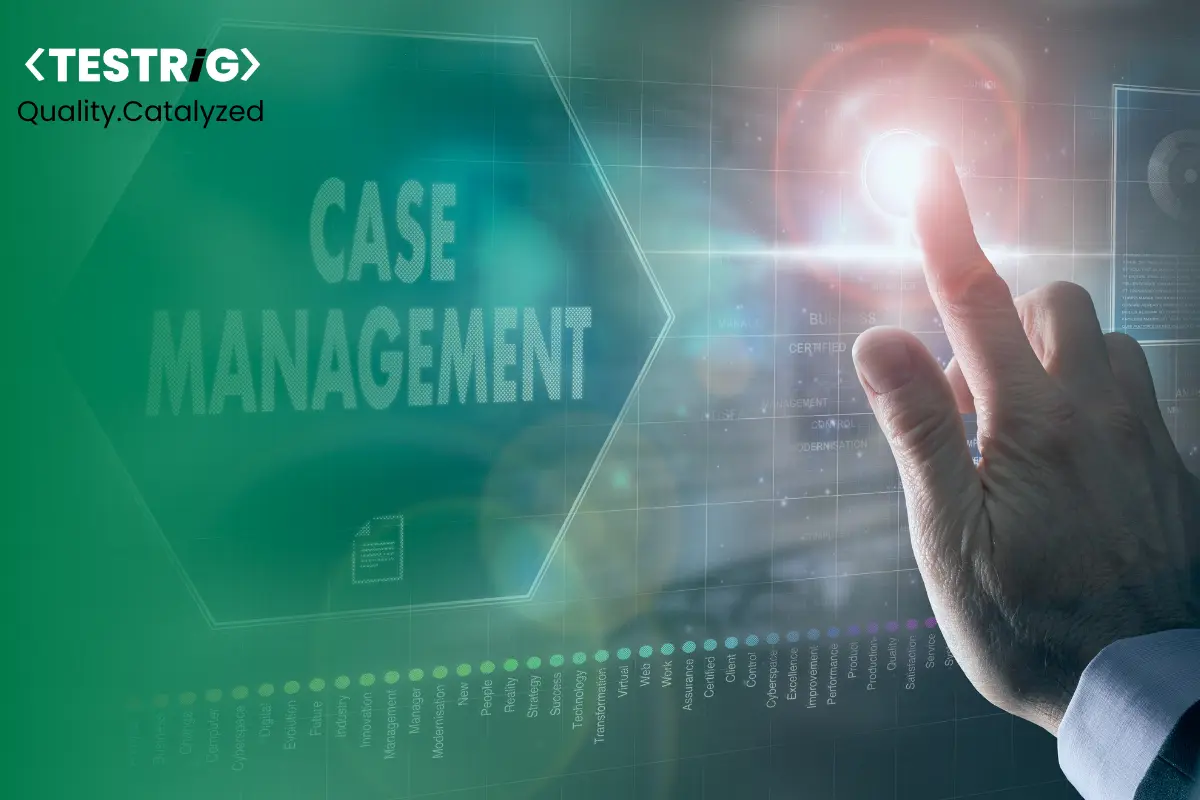 Delivering the best quality of software is the end game for any software project. And for the sake of that, you need to keep on testing repeatedly. This should specifically be the case for organizations practicing DevOps. However, there are several organizations that lack the Online Best QA test case management tools aspect in order to manage the test properly. This is especially common for Jira users to track development-related issues. Due to Jira's lack of built-in testing functionality, the Jira test cases management tool has to be manually aligned
Before diving deeper into the test case management with Jira let us consider the basics of Jira, let us quickly go through What is Jira testing and why it has created a buzz.
What is Jira?
Jira knows as the best open source test case management tool for software testers. It is the most widely used open-source test management tool. Jira testing tool for test cases is the most popular bug tracking platform formed by Atlassian. As a most popular test case management tool, Jira software is mainly used by Quality assurance teams to track bugs along with issues and also manage tasks in order to successfully collaborate with other teams. Jira's popularity can be attributed to the degree of customization that it offers to a wide variety of use cases. It is an efficient platform that helps teams to aggregate together and work effectively in unity on a project.
Now that we have gone through the basics of Jira software, let us glance through the ways that explain how to use Jira to effectively manage test cases :
Visit for download Jira software: JIRA Software
Top Effective Ways To Implement While Working on Test Case Management in Jira
Our QA Testing team shared top effective ways for writing test cases in Jira So, You can learn how to execute test cases in Jira within a few times.
1. Do not line up test cases
2. Automation is the key
3. Traceability backtrail
4. Unity is the key
Let's discuss one by one how to manage Jira test cases.
Do Not Line Up Test Cases
Jira issues are meant to be closed down effectively. When existing test cases are kept open then it is extremely challenging to rerun the tests. Moreover, it gets extremely difficult to organize your test cases. Due to the open test cases, disparate sources will increase, and as a result, aggregated test coverage reports will be difficult to source.
Numerous associations are utilizing a mix of physical records, spreadsheets, and Jira add-ons to get by with testing. In any case, these strategies are tedious and depleting. They don't effectively loan themselves to reuse.
You don't generally need to make new experiments. Probably the most ideal approach to picking up effectiveness in your testing procedure is to save the test case for different testing modes.
Reusing Jira test cases lessens manual exertion. What's more, including automation testing you can achieve all of this quicker. You can set up a test, and calendar it to run again — and once more.
Via automation testing procedures, you'll free your teams to concentrate on the significant stuff — the tests and their outcomes. Moreover, there are several Jira test case management tools and Jira test case management plugins that can help out a great deal in this regard.
Suggested Reading: Top 25 Mobile Application Testing Scenarios for 2020
Testing doesn't occur in an air pocket. It's a vital piece of the software lifecycle, and it should be associated with prerequisites and issues. That is difficult to do when you're following bugs in Jira, necessities in a Word report, and test cases in Excel spreadsheets.
This is where traceability comes into the picture. Traceability is basically the capacity to follow your experiments to a prerequisite or issue and this is significant. Along with the same, it is great to be assured that basic tests are run before hitting production.
You'll have an issue in the event that you don't have test cases, or records passed through assessments (and achievement rates or bugs found). That is in such a case that a bug appears underway, you should have the option to answer when the last time that part was tried. You should always be able to trace back to your bug. This is the real sign of a healthy testing procedure.
The best part of the Jira test management tool is integration. Integration is the need of the hour when it comes to testing. What's more, this implies both combinations with Jira and reconciliation inside the testing procedure.
While using Jira for test case management you should have the option to connect QA tracking, testing, and testing information for getting relevant insights. This makes it simple for your group to get an understanding of what tests have been run — and whether those tests passed. What's more, in case you're incorporating trying with Jira, it makes it simple to delineate tests recognized or settled on which issues. This makes Jira test case management much more organized.
To Wrap Things Up:
Where on one hand we have seen the advantages of Jira, and we have also seen that it comes with very specific challenges. By concentrating on the specific bottlenecks and opting out of the above-mentioned solutions, one can easily make the best possible usage of JIRA and create an effortless testing environment.
If you want to take your QA process to the top then think about QA Software Testing outsourcing today! For more Check out our standardized and centralized QA testing services to optimize your QA testing workflow.