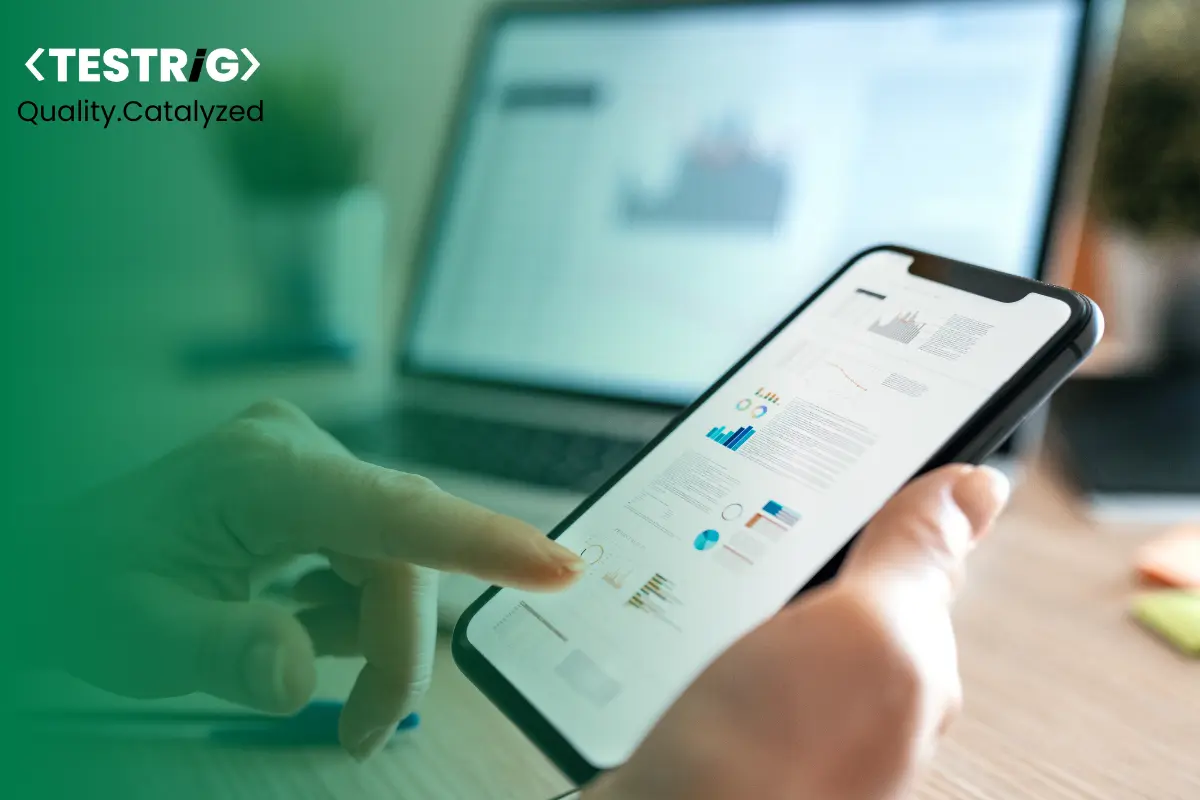 Mobile applications are quite essential for businesses to thrive. People now wish to access business services or products right from their phones' comfort without the need to visit any physical outlet. Therefore, the USA's mobile app development and testing companies are now leveraging the opportunity to help businesses reach out to a larger audience by delivering an ideal mobile application that is high on performance and can bring out productivity on a larger scale and this can be done with the help of mobile app testing service.
Let's Explore: What are the Best Mobile App Testing Companies?
Just like mobile app development is concerned, testing such applications before being delivered to the clients is also equally essential. Therefore, here are some of the USA's top companies that are named to be the best mobile app testing service providers in all of the USA for the year 2023.
1. Testrig
Testrig is one of the best iOS and Android mobile app testing companies in the USA, with a dedicated team of experts and professionals. They are aware of the technicalities that need to be checked to make the app perfect for business consumers. This brand has a high count of happy clients so far and intends to continue offering quality testing services to clients and customers by eradicating every minute of bugs from their mobile apps.
For most businesses of today, operations are solely dependent upon mobile applications. Therefore, Testrig is equipped with the right tools and expertise to ensure that every type of application is highly responsive and user-friendly for the targeted audience to find it easy to navigate. They have experts for testing android, iOS, and cross-platform applications without many barriers.
Testrig has 5-star reviews over Clutch and is awarded as one of the top QA testing companies of 2022. They conduct mobile app testing by carrying out end-to-end testing on over 100 real devices to check their performance. They also use Appium & Katalon for further automated testing solutions. Testrig is known for conducting the testing job in a scheduled process. The brand runs the web and mobile app performance testing, compatibility testing, web, and mobile app automation testing, and regression testing upon the app for determining the test report.
2. QA Mentor
QA Mentor is one such famous mobile application testing company in the USA but has a global presence. Along with the US, it also has testing centers across different parts of the world, such as the UK, Ukraine, India, Romania, and others. The company was founded back in 2010 and is destined to offer ideal mobile app testing solutions to clients and consumers from all across the globe. The company has its headquarters in New York and is an independent software testing firm.
The company's major clients include eBay, HSBC, Amazon, Afex, and others.
For over ten years, this company has intended to help booming entrepreneurs and established companies gain business productivity through better versions of their mobile applications. There are over 300 qualified testing professionals to attend to the diverse quality requirements of the clients. To date, QA Mentor has completed several projects and offers on-request quotes to the clients for the services. The prices might go up if you have a complex mobile application for testing. But with every penny you spend, you will be inching towards getting a highly productive mobile application for running your business operations.
3. Mindful QA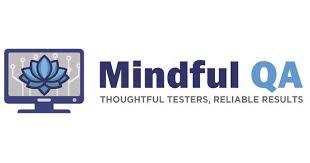 Mindful QA is one of the top American mobile app testing companies embedded with manual and automated app testing methods. There is no need to take up long-term projects while you are with Mindful QA because they take less time to find out the minute bugs within your application and give out reliable results. There are many big names under the client list of this brand due to its quality work delivery.
You need to raise a price quote request to the brand to get a price tag for the quality services that they offer. They have a big team of testers in different fields to take concern for all types of applications' testing needs. For instance, whether you require iOS, Android, or cross-platform testing solutions, Mindful QA has the ideal tools and expertise to handle it all.
4. Galaxy Weblinks, Inc.
Galaxy Weblinks Inc. is yet another popular QA testing firm in the US that has a motto of eradicating every small bug from their mobile app. This brand is known for conducting several mobile application testing services like performance tests, app crash tests, visual tests, mobile app automation testing, OS compatibility testing, functional testing, and many more.
These tests are done on every single application to ensure that no loopholes are left behind within the software. The company is offering quality mobile app testing services for 20 years and is continuing with the same. They have a professional and skilled QA tester team to find and resolve critical problems within the applications with browser compatibility testing, functionality testing, mobile app security testing, etc. Get in touch with the brand to get a free price quote for your select services.
5. TestingXperts
TestingXperts is yet another mobile app testing firm in the USA that offers all types of IT solutions to big established and start-up companies. The company is in the mobile app testing industry for 24 years and is highly experienced in doing its job. They have several employees handling different IT solutions. Mobile app testing is one such essential service out of the many within their business operations.
They are operating not just in the USA but also in India, Australia, the Netherlands, the UK, and Canada. They have completed several projects for both big clients as well as of booming entrepreneurs. You can get in touch with them to know more about their mobile device testing services and also get a free price quote.
Conclusion
These are the five top mobile app testing companies in the USA to hire mobile app testers for the year 2022. With the competition in the market, businesses are in need of standing out in the crowd. Therefore, a fruitful mobile application with no flaws can eventually help the business reach out to a larger audience with better performance and responsiveness. Find the best company that you feel can help you out with your software or mobile app testing needs.