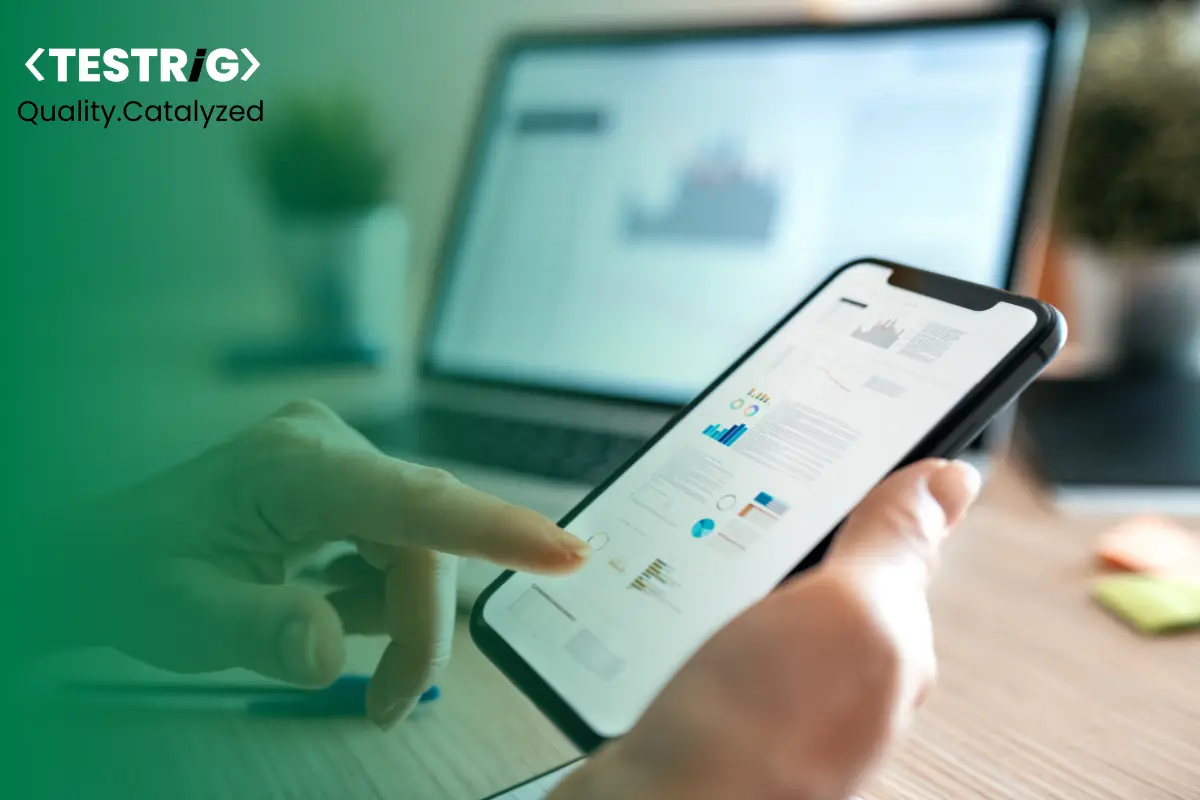 Mobile technology is evolving at an unexpected rate in recent times. Multiple applications available over the internet have taken mobile phones way above their utilitarian value for communication. Presently, there are more than 4 million mobile apps available for download that provide customers with a diversity of options. So, This is the reason every business owner needs to focus on Different Types of Mobile Application Testing
As a result, the mobile application market is very competitive, thereby implying the demand for better usability, security, and quality of mobile apps. Mobile app testing helps in discovering the flaws of a mobile app solution and refining it for the target audience. So, it is important to reflect on the different types of mobile testing to find out the different perspectives for the evaluation of an app's potential performance.
What Are the Different Types of Mobile Application Testing
Below we listed Most of the top mobile testing types that are applied by the Top mobile testing companies in the USA.
Usability Testing
Performance Testing
Security Testing
Interruption Testing
Manual Testing
Compatibility Testing
Localization Testing
Functional Testing
Installation Testing
Automation Testing
Sound good? Let's get started.
Usability Testing
From the list of web application testing types, Usability testing is ideal for determining how the app makes it easier for users to accomplish their objectives. This test involves assigning specific, realistic scenarios of using the app to certain participants. Usability testing is also reliable on the basis of collecting direct feedback from the end user.
As a result, there is no bias in the testing process while also ensuring the improvement of highlighted areas. Usability testing also helps in checking whether the design is intuitive and emphasizes ease of use and customer experience.
Performance Testing
Performance testing is also a crucial variant of mobile app testing that reviews the speed, stability, and responsiveness of an application under different workload conditions. The primary objective of a performance test is to ensure that an application aligns perfectly with the performance objectives.
In addition, it also addresses the performance bottlenecks before making an application go live. Bottlenecks are the processes within the overall functions of systems that slow down or stall the overall performance. The common types of performance tests include load testing, volume testing, soak testing, spike testing, and stress testing.
Security Testing
Security is one of the prominent concerns of almost every mobile app owner in the present times. Reportedly, 80 percent of users are more likely to uninstall an app due to security issues. Therefore, it is highly essential to focus on security testing for mobile apps.
Certain applications such as travel apps require the personal information of users for different transactions. If your app demands something similar, then it is essential that you provide the guarantee of confidentiality, integrity, and authenticity of the app. So, the Security testing companies or QA testing teams should also focus on data security and app behavior in the case of different device permission schemes.
Interruption Testing
Interruption testing is useful for testing the behavior of an application in an interrupted state prior to resuming the previous state. The general examples of interruptions can include incoming phone calls or SMS, alarms, push notifications from mobile apps, battery low or full, network connection loss and recovery, and plugged in or out while charging. In case of interruption, an app runs in the background generally and should resume to the previous state before the interruption.
Manual Testing
Manual testing is one of the proven approaches for navigating the complexity of mobile app testing thoroughly. Manual testing helps in ensuring that the final product is performing ideally according to intended expectations. It is specifically applicable in use cases that might not be too obvious.QA testing professionals could work in short intervals for reviewing an application that could deliver reliable results. According to Manual Testing Companies, The common types of manual tests include exploratory testing, physical interface tests, and complex tests.
Compatibility Testing
One of the most crucial variants of mobile app testing is compatibility testing. It is a type of non-functional testing that is important for ensuring the operation of a mobile app on different operating systems, applications, devices, specific internal hardware specifications, and network environments. Compatibility testing checks the compatibility of a mobile app with different operating systems and their respective versions.
It also verifies the compatibility of a mobile app with different devices, browsers, networks, and related parameters. Compatibility testing is classified into two categories, backward compatibility testing, and forward compatibility testing. Backward compatibility testing involves testing the behavior of a mobile app with older software versions. Forwards compatibility, on the other hand, involves testing the behavior of mobile apps with new as well as beta software versions.
Localization Testing
Localization testing is an important requirement for mobile apps which aim at a particular geographic reason. It is important to check the mobile app for its responsiveness to specific language and culture-related aspects of the concerned region. Some of the major areas that localization testing verifies include local currency, the use of proper time zone date and time formats, various local regulations requirements, and the text and user interface.
Functional Testing
Functional mobile app testing helps in verifying that the functionalities of the app address the required objectives. Such type of testing focuses largely on the primary objective and flow of the mobile app. During work on Functional testing services, it verifies that the features of the mobile app meet the required specifications and are highly responsive.
Functionality testing checks whether an application is capable of launching and installing correctly. In addition, it also verifies the ease of sign-up and login and the rendering of push notifications alongside the proper functioning of text boxes and buttons.
Installatio

n Testing
Installation testing or implementation testing is ideal for verifying that a mobile app is properly installed and uninstalled. In addition, installation testing is vital for ensuring that updates are seamless and free of errors. Installation testing also checks for outcomes when users don't update a specific mobile app.
Automated Testing
As you must have noticed previously, manual testing is a comprehensive option for mobile app testing. However, certain mobile app quality tests are excessively complex and tedious. In such cases, Mobile App Test Automation Services comes into the picture and ideally configured and efficiently executed automated testing along with manual tests that could help in ensuring quality alongside releasing better products at a faster rate. Therefore, automated testing serves as a reliable source for time and cost savings on mobile app testing.
🤔Are You Ready to Test Your New Mobile Application With Us?
Every app owner must know that the journey to a perfect, flawless, and productive mobile app is tough. Many reiterations of mobile app testing would definitely be an exhausting exercise. However, when you ensure the functionality of your mobile app on all fronts, you improve your chances of customer satisfaction. Connect Us and Hire Manual tester(Or an Automated one as per your need) and get started right now with different types of mobile application testing to evaluate your application's potential for its target audience.