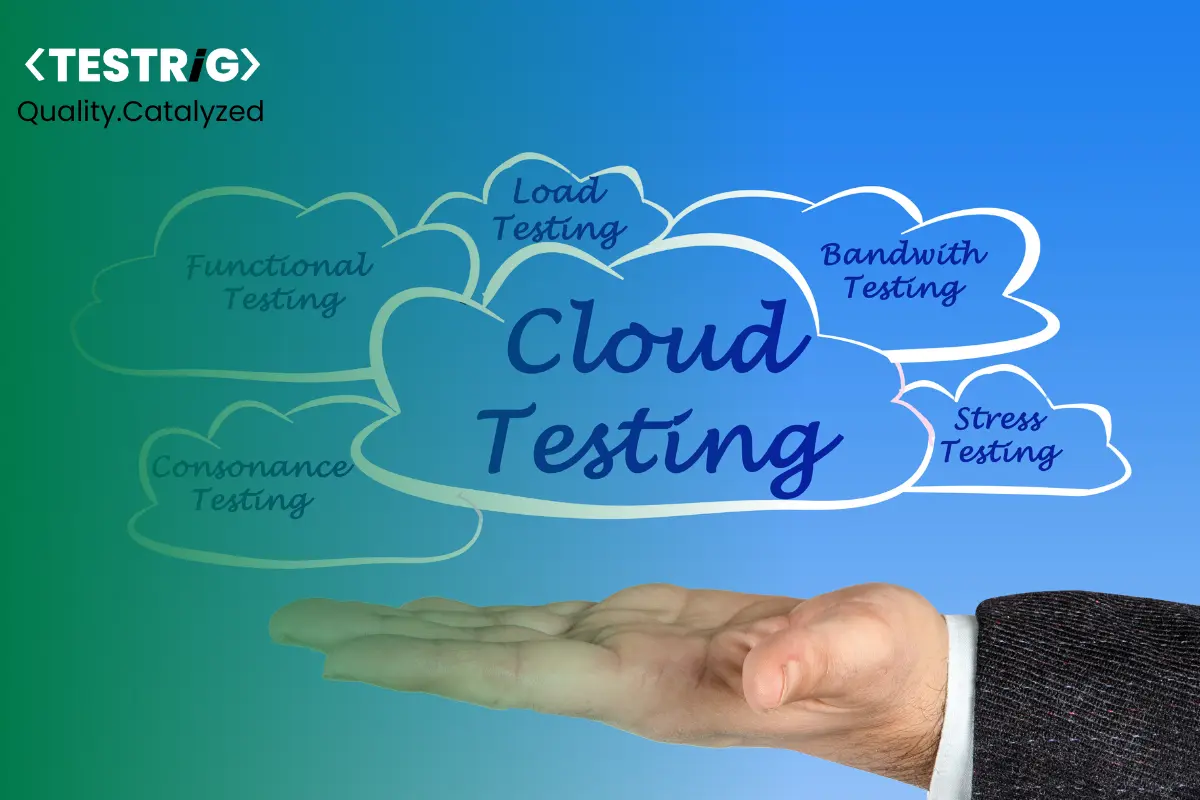 In recent times, the demand for cloud automation testing is increasing owing to the numerous benefits to work with cloud testing tools like affordable pricing, good scalability, and easy availability. Cloud-based testing offers multiple computing environments to test the applications with real-world internet activities, There are different types of cloud testing which are segmented into different ways such as SaaS, PaaS, and laaS…
What is Cloud Automation Testing?
Wondering what is cloud automation testing? It is the process of testing software or applications using cloud platforms or cloud-based testing tools. In a cloud automation testing process, organizations try to reduce manual work and connect the testing process to the cloud environments. While there are a number of tools for cloud-based software testing, some of the most popularly used tools by the experts are:
Top Cloud-Based Testing Tools
1. SOASTA CloudTest

SOASTA CloudTest is one of the widely used tools by cloud software testing experts. Using this tool, you can perform functional and performance testing of the mobile applications as well as of the web applications. The ability of SOASTA CloudTest to provide real-time analytics and enable seamless integration makes it a top choice for experts.
2. Xamarin Test Cloud

Xamarin test cloud is actually a user interface acceptance testing tool that is mainly used for testing mobile apps. The cloud-based tool allows you to run tests on a number of real mobile devices. It is popularly known for providing accurate results. In case you want continuous integration, you can easily integrate the tool into the automated builds.
3.BlazeMeter
BlazeMeter is another cloud testing tool that has the capability of stimulating a number of test cases. It is specifically used to conduct load testing as well as the end-to-end performance testing of mobile applications. It can also offer you the benefits of real-time monitoring as well as reporting test outcomes.
4. App Thwack

When you want precision and accuracy in testing, App Thwack is the right tool to use. It enables the testing of web applications as well as Android and iOS applications. Being compatible with automation platforms like UI Automation, Calabash, Robotium, and other popular platforms, it proves to be one of the best cloud-based testing tools. It also enables customized testing and offers multi-platform support.
5. Nessus
Nessus is an effective cloud-based testing tool that helps in finding out the potential vulnerabilities and the missing patches in the firewalls, devices, cloud infrastructure, and more. It detects a number of threats, including malware, viruses, and backdoors. Nessus finds wide use in the healthcare and banking sectors. Generating useful audit reports helps in making the applications free of threats.
6.LoadStorm
When you are thinking of what are cloud-based testing tools, LoadStorm is a tool that will definitely be present in the list. It is used for the load testing of mobile as well as web applications. Being cost-effective and easy to use, it is a top choice for software experts. In conditions of excessive traffic, LoadStorm is used to monitor the performance. It helps in finding out the peak load point of an application or website for effective outcomes.
Important Read: Leading test monitoring tool to use.
Conclusion
Apart from the tools mentioned above, there are other open-source cloud testing tools that are used for effective app and website testing. See test cloud is another software testing solution used by experts. The reputed cloud-based testing company offering different cloud testing services employs advanced tools to deliver high-quality services to clients.
if you need any help or support during the selection of cloud testing tools or applying cloud testing to fulfill your needs discuss with our cloud testing experts, As a leading cloud testing company in the USA, It would be a great opportunity to help you. Connect us.